Bail is for everyone, even those accused of violent crimes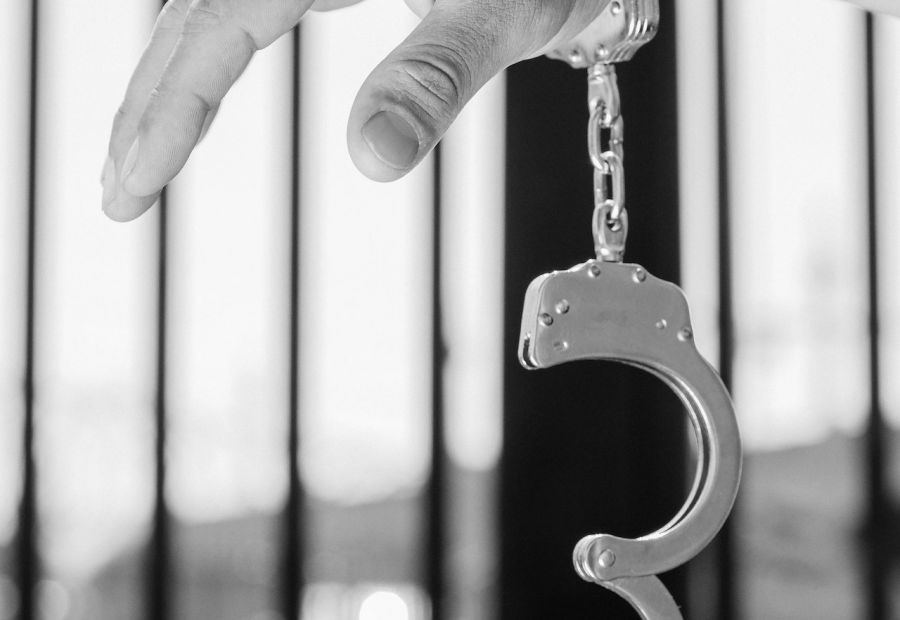 By Greg Dunn

The issue of whether people accused of violent crimes should be granted bail is back in the news after a police officer in Ontario was killed while stopping to check on a car in a ditch. One of the alleged suspects had been granted bail a few months earlier, after being charged with weapon-related offences and assault on a number of people including a peace officer.

In response, Conservative Leader Pierre Poilievre is now urging the federal government to revise its policies and keep all accused violent offenders in custody while they await trial.

Last September, Alberta Justice Minister Tyler Shandro called on the federal government to end what he termed a "catch-and-release" system where people are arrested and charged with violent crimes, only to be released back into the community.

Shandro issued that statement after a Saskatchewan man, who was released on bail after serving two-thirds of his sentence for violent offences, killed a number of people with a knife over the Labour Day weekend. Shandro blamed federal laws and the bail regime established by the federal government for allowing the man to be released.

"This is not the fault of the Alberta Justice system, local courts, Crown prosecutors or the police," he said at the time.
Bail is a key part of our judicial system
But what about the rights of the accused? The right to be granted bail, formally known as judicial interim release, is a pivotal foundation of our justice system. After all, anyone accused of a crime is presumed innocent until proven guilty, so it is fundamentally unfair to keep them in custody as they await trial.
That is why the right not to be denied reasonable bail without just cause is enshrined in s.11(e) of the Canadian Charter of Rights and Freedoms. The granting or denial of bail also implicates the accused's liberty and security, as protected by s.7 of the Charter.  So too is the presumption of innocence in covered in s.11(d).

Granting bail releases the accused from custody while their case moves through the justice system, a process that can take many months if not years. That is why anyone charged with a crime has the right to apply for a judicial interim release within 24 hours of their arrest. If an accused is not put before a justice of the peace or Provincial Court judge within 24 hours of their detention, they may seek remedies such as a reduction in sentence or even a stay of the proceedings.

The right to a bail hearing is one of the most important rights all individuals within Canada have, and the Courts do not take overholding lightly. In some cases, the Crown can seek an extension of the accused's detention past 24 hours, but this is generally reserved for the most severe of crimes that are alleged to have been committed.

Courts have also warned prosecutors against opposing bail unless they have good reason, such as the accused has failed to comply with past bail conditions or that they pose an ongoing risk to the public.

As an Ontario Supreme Court judgment notes, "Opposing bail in every case, or without exception where a particular crime is charged, or because of a victim's wishes without regard to the individual liberty concerns of the arrestee, derogates from the prosecutor's role as a minister of justice and as a guardian of the civil rights of all persons."
Bail policies are being reviewed
The issues surrounding bail have been studied by the federal government. A 2016 report, 'Broken Bail' in Canada: How We Might Go About Fixing It, notes that while "an increasing number of people have claimed that 'Bail is Broken' in this country," the answer is not to further restrict the number of people being given judicial interim releases.

As the report notes, "the continuing decline of overall – and especially violent – crime can be used to argue against our current climate of risk aversion and risk management as well as encourage the implementation of new policies in favour of release."

It adds that other Western nations are "becoming increasingly disenchanted with the generalized ratcheting up of responses to crime/criminals/accused persons as costs soar without a demonstrable increase in public safety. Canadians can draw upon these examples in order to avoid making the same mistakes."
The report also states that "more legally innocent (or at least unsentenced) people have been held in remand than offenders actually serving custodial sentences post-conviction in provincial/territorial correctional facilities in Canada since 2004/5."

In Alberta, 61 per cent of the prison population in 2013 were on remand, or legally innocent, according to the report.
Custody is expensive
It is no secret that it is expensive to keep someone in custody. According to Statistics Canada, it costs more than $400 a day, or $150,000 a year, to keep an inmate incarcerated. That expense strains government budgets when the money can be spent more effectively elsewhere.

We must also have to consider the well-being of those accused of crimes. Not only are they innocent of any crime, but they are also profoundly affected by being kept in custody as they await trial. 

Factors such as the unpredictability of the length of stay, the need for their separation from convicted offenders and their frequent need to be transported to and from courthouses can only compound their angst. It has been well documented that detention – even for short periods – can have a devastating effect on an accused's life. Even when released, many find they have lost their jobs and their connections to family and friends.

It is no wonder that several legal scholars say it is a flagrant disregard for the principles of justice to hold someone in custody before a trial when they enjoy the presumption of innocence.
Call Dunn & Associates
Like any of our legal processes, the bail system can be improved. But making it tougher for violent offenders to be given bail does not achieve that. If you have been accused of a crime you deserve to be treated fairly by our judicial system. And you deserve bail. Book a free consultation and tell us the details of your case so we can advise you on your best options.