Be careful what you say online when facing a criminal charge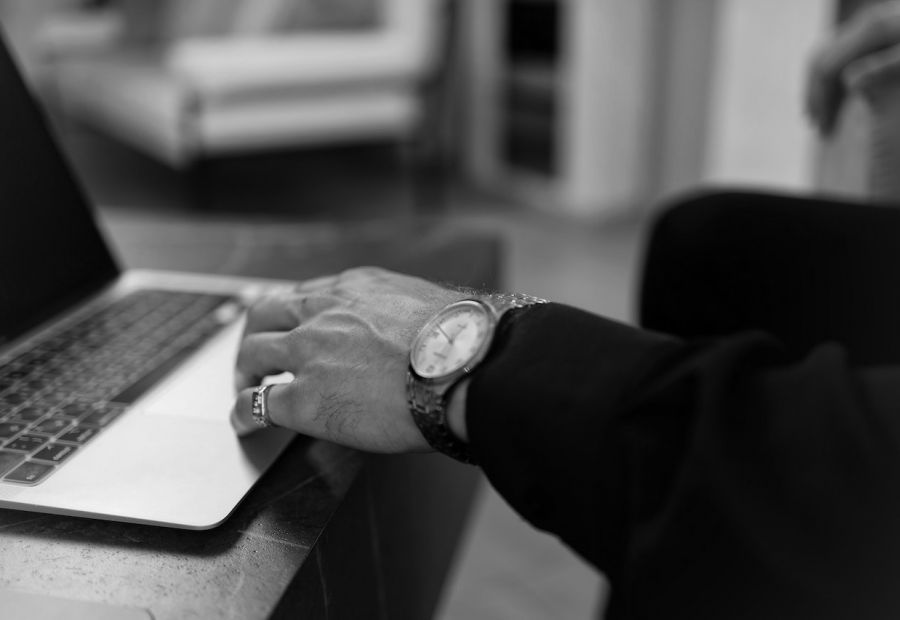 By Matthew Deshaye

Most Canadians send online messages or post on social media platforms every day. However, we may not always give what we write much thought since we have become so familiar with these forms of communication.

According to a report from Online Business Canada, 31.8 million Canadians were online in 2022, spending almost two hours on average.

Social media usage soared during COVID-19 as many were forced to work remotely or spend more time at home. Now that pandemic fears have mostly lifted, there is no indication that we will reduce our online dependence.

But if you are facing a criminal charge, you should think twice about what you post online. That is because it may come back to haunt you as the case progresses.

Many people assume their posts cannot be seen by people who are not their friends. Wrong. According to the article Social media and criminal investigations in LawNow Magazine, police routinely look at social media and online messages for evidence when building a case.
Police monitor social media
The article explains that officers rely on Open Source Intelligence (OSINT), which is the collection of public records, including social media content, for investigative purposes.

"Police forces use this practice to gather and analyze vast amounts of publicly available information to uncover evidence for some purpose," the article states, either through targeted online searches or "by using complex algorithms and surveillance programs that mine, classify and store information on an ongoing basis."

By default, most social media platforms' default security settings make users' posts "public," the article states, noting "the billions of social media accounts online then create an enormous amount of material available for OSINT practices.

"Even in the absence of a social media presence, individuals can be captured in photographs or posts made by friends, or even strangers, that ultimately end up online for all to see," it adds. "Social media has therefore created an online space that theoretically excludes no one."

That means that any statements you make or images that you post online are fair game for law enforcement officials.
Don't discuss your case online
If you are charged with a criminal offence you may want to vent to friends and explain your side of the story. Do that in person and not through a messaging app.

Talking about your legal woes online also undermines the efforts your lawyer is making on your behalf, especially if you post details of your case online. Specifically do not:
post pictures of any potential crime scene;
post images of you drinking alcohol, especially if you are facing an impaired charge;
discuss confidential medical information relating to any physical or mental health or issues;
criticize the police or the judicial system;
post images of handling firearms if you are facing gun charges;
give out information that may breach your bail conditions;
post anything that could be interpreted as witness intimidation; or
provide details of potential defences you may pursue.
Until the case is settled, the best advice is to simply not mention anything about the charge online. In some instances, you might be wise to disable your social media and messaging accounts to avoid the temptation of discussing your case.
The jury is still out on social media evidence
The law concerning social media data as evidence is constantly evolving, though judges have upheld that relevant social media data is admissible evidence in criminal court.

Under the Canada Evidence Act, online data is admissible in court as an "electronic document." Section 31.8 of the Act defines an electronic document as "data that is recorded or stored on any medium in or by a computer system or other similar device and that can be read or perceived by a person or a computer system or other similar device. It includes a display, printout or other output of that data."

Still, some people question the value of online postings as evidence. An article in the Manitoba Law Journal, The Unclear Picture of Social Media Evidence, notes that "social media evidence is part diary, part conversation, part image, part bravado, part truth, and presents in real time, past time, or even infinite time. Our legal relationship to social media, as they say in Facebook status-speak is, well, 'complicated.'"

Referencing s.31.8 of the Act, the article notes this section "provides evidentiary shortcuts for the admissibility of a broad spectrum of digital evidence, including social media evidence. Instead of embracing social media for what is – an online community – we have simplified it in the name of administrative efficiency."

It adds, "administrative efficiency and legal process rights do not necessarily share the same objectives. With simplification of introduction comes the potential for cutting Charter-imbued corners without due regard to the negative potentialities such easy admissibility can create. Those potential negative effects, involving an unfair trial leading to a miscarriage of justice, should not be considered fanciful."
Contact us for advice
If you are facing a criminal charge you need an experienced litigator to defend your interest. As a full-service criminal defence law firm, Dunn & Associates provides competent legal counsel at a fair price, for a myriad of charges. We know what works and what does not when it comes to defending against different types of charges. Contact us for a free consultation or call 403-233-0443.