Catalytic converter thefts in Alberta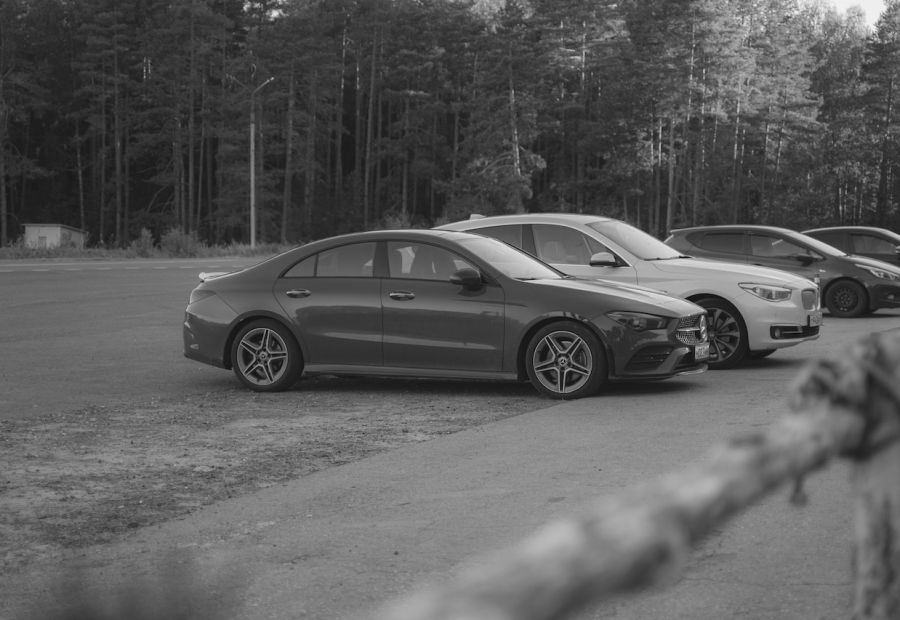 By Greg Dunn

The theft of catalytic converters is on the rise across Canada, and Alberta is no exception.

In 2021, there were 4,797 reported catalytic converter thefts in Alberta with 2,647 in Edmonton. According to the Edmonton Police Service, 1,449 SUVs, 756 trucks, 359 cars, 330 vans, 101 motorhomes and 96 buses were targeted for catalytic converter thefts last year.

In the first six months of 2022, there were 1,761 of these thefts in the provincial capital, compared to 1,445 in the first six months of 2021.
What is a catalytic converter?
A catalytic converter is part of a car's exhaust system, which converts engine-exhaust pollutants into something less harmful to the environment through a chemical reaction. Typically, hydrocarbons, carbon monoxide and nitrogen oxides in the exhaust are converted into carbon dioxide, nitrogen and water vapour.

They were introduced in the mid-1970s and quickly became almost universally used. In 1988 Canada passed legislation requiring that every vehicle sold in the country be equipped with them.

Although they come in different shapes and sizes, catalytic converters are generally the size of a loaf of bread and are mounted between the engine and the muffler, typically as close to the engine as possible. Sometimes a vehicle is equipped with more than one converter.
Stolen for their precious metals
Catalytic converters are targeted for the resale value of the component's precious metals – platinum, palladium and rhodium – they contain that can be recycled and sold. Rhodium, for example, is selling for approximately $14,000 an ounce.
People selling converters to scrap yards are given up to $300. The scrap yards sell the converters to recycling facilities to reclaim the precious metals.
The costs of replacing a stolen catalytic converter can easily top $2,000. Removing a catalytic converter can be done very quickly, with the targeted vehicle left undrivable for days or weeks until the part is ordered and installed.
Legislation in some jurisdictions
On Nov. 1, 2020, provisions of the Protecting Alberta Industry from Theft Act came into force. As a result, all scrap metal dealers and recyclers must now report transactions involving high-theft items such as catalytic converters to police through a central database. These transactions can only be completed with traceable forms of currency, such as a cheque. Cash payments are not allowed.
Along with catalytic converters, this legislation covers the purchase of:
copper cables and wires, including power lines, telecommunications cables and cable reels
metal traffic control lights, signals and signs
street lighting poles, wiring and fixtures
sewer grates and manhole covers
metal guardrails and handrails
metal grave markers, funeral vases, memorial plaques and monuments
lead acid batteries
In March of 2022, British Columbia modified its regulations so that metal dealers and recyclers are now required to report each transaction involving a catalytic converter. People selling them now have to provide proof of their identity and address. Manitoba has passed similar legislation.

South of the border, almost a dozen U.S. states enacted legislation in 2021 that require scrap metal buyers of used converters to maintain records of purchases from people selling them catalytic converters. More than 50,000 catalytic converters were stolen from parked vehicles in the U.S. in 2021.
The vehicles most likely to be targeted
SUVs and pickup trucks are the prime targets for catalytic converter thefts. That is because they sit higher in the air, which makes the job of removing the exhaust piece easier. According to information from Carfax, the most popular targets for catalytic converter theft nationwide in the United States are:
1985-2021 Ford F-Series
1989-2020 Honda Accord
2007-17 Jeep Patriot
1990-2022 Ford Econoline
1999-2021 Chevrolet Silverado
2005-21 Chevrolet Equinox
1997-2020 Honda CR-V
1987-2019 Toyota Camry
2011-17 Chrysler 200
2001-21 Toyota Prius
Contact us if you have been charged
If police suspect that you have been involved in catalytic converter theft they could charge you with theft under $5,000. There are a variety of ways we can defend you against such a charge. Keep in mind that if you are found guilty, you could be jailed for up to two years less a day. If you are facing this charge, the experienced criminal defence team at Dunn & Associates can help. We will work diligently to obtain the best outcome with your charge.