Drinking in Calgary Parks, Legal Concerns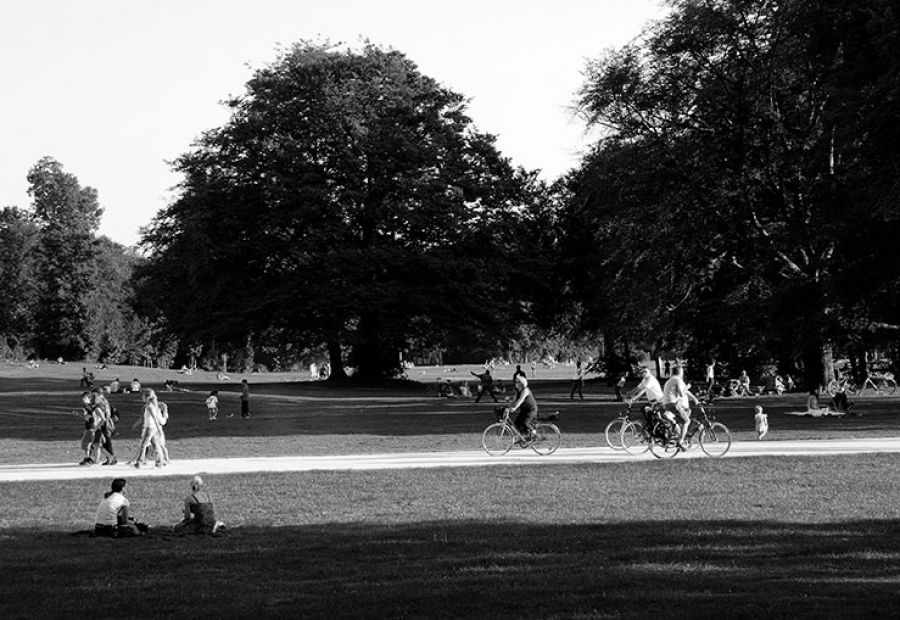 By Caitlin Taylor
Allowing people to enjoy a few drinks in Calgary parks raises some legal concerns. But it is an idea that I think most Calgarians would support, especially during the COVID-19 pandemic.
Calgary city councillor Gian-Carlo Carra reportedly will bring a motion to a May council meeting that could allow Calgarians to book picnic tables if they're planning on sharing a bottle of wine with some friends in city parks.
This would be a pilot project, he says, involving "100 or so picnic tables in public spaces across the city."
I am pleased he is not proposing to totally rescind the city's current ban on alcohol in public areas. The problems caused by alcohol consumption are well documented, ranging from disorderly conduct to petty crime. What he is envisioning instead is that residents will prebook a table in a designated area of a park, giving their name, address and contact info to city staff. If that booking is approved, the gathering can go ahead and the city will have someone they can hold responsible if problems arise.
To gauge how popular the idea of prebooking a small area in the park can be, we can look to another unique pilot project conducted this past winter in Calgary. Across the city, residential-sized fire pits were set up in community parks, with people allowed to book them from 9 a.m. to 9 p.m. any day of the week. Those making the reservation were asked to gather with others in their cohort or to limit social gatherings to 10 people.
Calgarians certainly warmed up to this idea, as there were more than 500 requests in just the first week. So just imagine how popular park picnic tables will be in the summer if people are allowed to reserve them so they can share a few drinks with friends at designated times and places.
The idea of allowing people to enjoy libations in public parks is not unique to Calgary; in fact we not frontrunners with this concept at all. Montrealers have been able to openly imbibe in parks for years, as long as they are at a picnic table and are eating a meal. A bag of chips is not enough, although a few smoked meat sandwiches will suffice.
In Toronto, city councillor Josh Matlow is asking for a pilot project to allow residents to consume beer and wine in parks and at beaches with bathroom facilities.
"After a year in isolation, people need to socialize," he said, according to a news report. "It is up to us as policymakers to create environments where those connections with friends and family can be made in the safest way possible way."
In Vancouver, drinking in parks remains verboten, though the city last year set up outdoor plazas where people can BYOB, one story states.
Municipalities bordering Vancouver have gone even further, with New Westminster allowing drinking at designated areas in six parks, Port Coquitlam approving seven parks for public imbibing and North Vancouver allowing it in eight.
Returning to Calgary, a news report notes that Councillor Carra says he wants to start a conversation about the idea of allowing European beer gardens in Calgary parks. My input into that conversation would be that we should be taking small steps toward liberalizing our policies concerning alcohol consumption. Allowing people to prebook picnic tables and safely socialize with friends over a few drinks is a good first step; a beer garden is a long way down that road.
No one wants to see our parks turned into areas where people can drink freely day and night. The wrong move to relax alcohol consumption rules could put us on a slippery slope. So let's see how Calgarians respond to the picnic table booking idea and monitor what problems, if any, arise. If it can be shown rules around alcohol and COVID have been followed, we can go from there.
I know I will be taking advantage of this policy if Calgary lawmakers are bold enough to make it happen.

We can provide a free consultation and guide you through the legal process. Call us at 403-233-0443.