The effect of the pandemic on crime in Alberta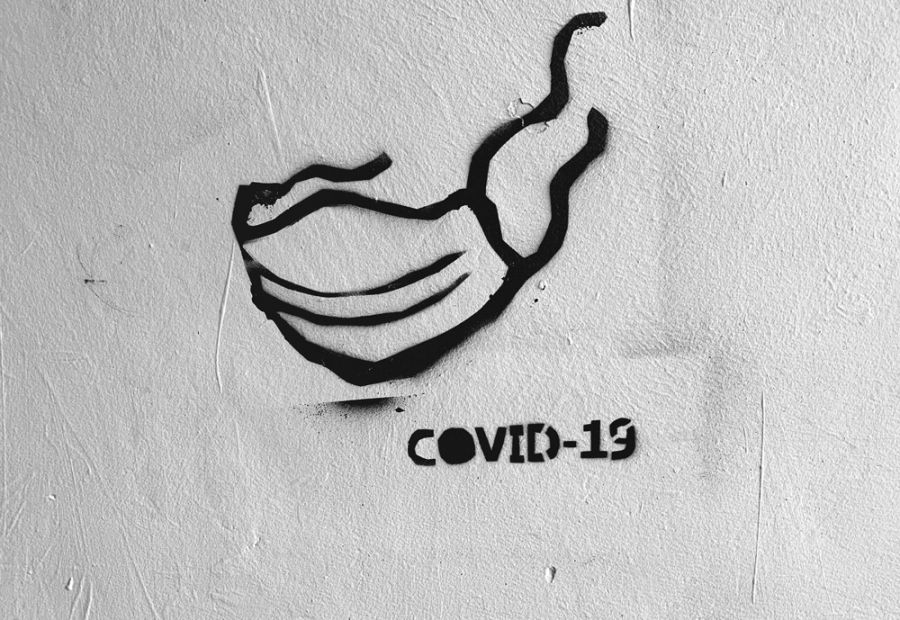 It shouldn't come as a surprise that most of the country experienced a drop in crime rates during the pandemic.
Police-reported crime in Canada dipped by eight per cent in the first year of the COVID-19 coronavirus, falling to 73.4 in 2020 compared to 79.8 in the previous year, according to a recent Statistics Canada report. Alberta topped the country, along with Prince Edward Island, with an 11 per cent decrease in the Crime Severity Index (CSI).
In Calgary the news was especially encouraging, with the city seeing the CSI dropping by 17 per cent, second in the country only to Regina.
According to StatsCan, every measure of the index declined for the first time following five years of increases.
Hate crimes are on the increase
The news wasn't all good. The number of police-reported hate crimes across the country increased by 37 per cent, climbing from 1,951 incidents in 2019 to 2,669 in 2020. It was the largest number of police-reported hate crimes since comparable data became available in 2009, StatsCan states.
However, there were significantly lower rates of breaking and entering, robbery, shoplifting and theft, according to the report. As well there were 28,639 police-reported sexual assaults in Canada during 2020, nine per cent lower than in 2019.
At first blush it would seem to be a reason for optimism. But is it cause for celebration? Hardly. It is pretty much guaranteed that if and when the pandemic finally recedes and life returns to normal – should that happen – crime is going to go back up. And it is likely going to spike, at least in the short term. The reason is obvious. We have been locked down and locked up for more than a year. The opportunity for crime decreases exponentially when there is nowhere to go, nothing to do and no one to see.
The effect of pandemic closures on crime
Calgary Police Service Deputy Chief Chad Tawfik made note of the effect of COVID closures on criminal activity.
"You certainly saw that across the country with the pandemic and related restrictions that were put in place," he tells CTV. "Most notably, we saw the biggest impacts over the first three months of 2020 ... driven by a decrease in property crimes, robberies and reported sexual assaults.
"We're anticipating a bit of a rebound in that regard, as far as activity, and that can be driven by a lot of factors, not just things opening up, but also economic conditions and other things. We are certainly watching that and tracking that."
When the pandemic first forced closures, opportunistic criminals seized upon the opportunity, with police in Edmonton, Toronto, Ottawa and Vancouver reporting increases in business break-ins, according to CBC. With less traffic on the roads due a marked decrease in commuters, there was also a spike in excessive speeding. However, as people settled into isolation the crime rate – most notably in robbery, theft under $5,000 and home burglaries – began to drop.
Comparing crimes of desperation and excess
When it comes to criminal activity there is a marked difference between crimes of desperation and crimes of excess. Crimes of desperation are always going to occur. Desperate individuals with no money will rob convenience stores, for instance. The overwhelming majority of our practice prior to COVID-19 was in defending clients charged with crimes of excess. This could involve a person who goes to a party, has a little too much to drink or does drugs and doesn't realize what they are doing when they committed their particular crime. Impaired driving is a prime example of the crime of excess.
However, when people don't have anywhere to go it reduces the likelihood of a crime of excess.
As society returns to some sense of normalcy, we may well experience an increase in crimes of desperation due to job losses. But governments are still helping people through programs such as the Canadian Emergency Response Benefit and employees are returning to the workplace.
The link between COVID and crime
What is potentially concerning is what will happen if COVID infection rates continue to climb and governments enact measures to reduce the spread, such as vaccination passports, forced vaccinations or a fourth lockdown.
We will undoubtedly see more protests going violent if the government comes down with the hammer. The pandemic has taken an unmistakable toll on people across the country who are fed up with what many see as an infringement of their civil liberties.
This frustration spilled over into the home where there was an increase in domestic conflict with people trapped inside with their family virtually around the clock.
People are divided as to whether we should be forcing vaccinations on the population. Crimes of violence and racial crimes are likely to increase if the government is insistent on imposing vaccination rules. There are many people out there who simply do not want more government intervention.
Another lockdown could lead to more conflict
Restricting liberties for the unvaccinated is also unlikely to be effective nor is another lockdown. I suspect people will simply ignore the rule and take their chances.
Meanwhile, when crime does start to pick up again, as it most assuredly will, we could see growing problems with the issue of access to justice. Our courts are already backed up and low-complexity matters are taking about a year to even get a trial date. The law mandates that an accused has the right to be tried within a reasonable period of time. Waiting 18 months to two years is going to be problematic from a justice perspective.
While good news is always welcome, it would be short sighted to look at positive crime statistics without an eye to the future. The government's response to the pandemic moving forward could ultimately play a role in those statistics returning to pre-pandemic crime levels. Restrictive measures may well exacerbate an already inflamed situation. That's just common sense.
Contact Dunn and Associates Criminal Defence Lawyers
The criminal justice system can be difficult to navigate but we are here to help with an experienced, dedicated defence team. We can provide a free consultation and guide you through the process. Call us at (403) 233-0443.