High profit margins, low prosecution rates drive auto thefts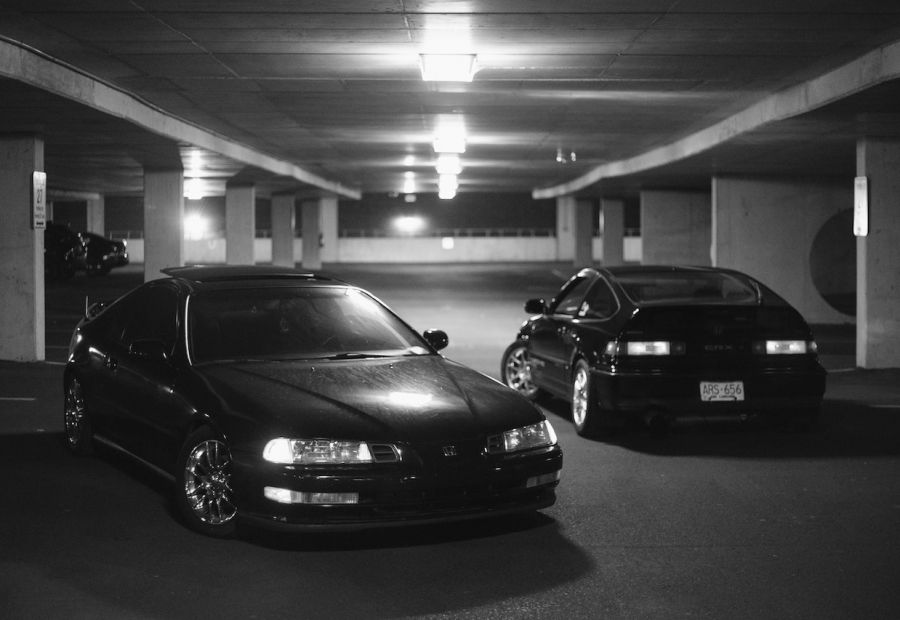 By Matthew Deshaye

Alberta has seen a sharp increase in auto thefts in the past two years after years of decline.

According to the 2022 Vehicle Theft Trend Report, published by the Équité Association (EA), the province saw an 18.3 per cent rise in auto theft in 2022 and that trend is continuing in 2023.

"The most stolen vehicle (by type) in Western Canada was trucks; in Ontario and Quebec it was SUVs and in Atlantic Canada, it was sedans," the report states.

According to a news story, the most targeted vehicles are larger pickup trucks, such as the Ford F-350 and Ram 1500.

"Unlike in Quebec and Ontario, where newer luxury vehicles are mainly being targeted for export by organized crime groups, thieves are stealing vehicles in Alberta for other purposes," according to an EA spokesperson.

Those purposes include stripping a vehicle for parts, using it in other crimes or changing a vehicle's identification number (VIN) and reselling it to an unsuspecting buyer, a practice known as re-vinning, he explains.

The story adds that Alberta vehicles stolen by people working on behalf of criminal gangs are also increasingly ending up in eastern ports for export to destinations such as West Africa and the Middle East.
$1-billion plus in auto theft claims
According to the Équité Association report, 2022 was the first year the Canadian insurance industry dealt with more than $1-billion in auto theft claims.
Most of these thefts are occurring in Ontario and Quebec, with many stolen cars shipped to Africa, it adds "but all provinces are seeing an increase in vehicle thefts year over year.

"The trend clearly indicates that organized crime syndicates are looking at stolen vehicles in Canada as a low-risk/high-reward opportunity, regardless if the vehicles are for export or domestic sale," the EA report adds. "Illegal profit margins are very high and the risk of prosecution very low."

The report states that auto theft in Ontario increased 48.3 per cent between 2021 and 2021, slightly behind Quebec at 50 per cent. The Atlantic provinces saw an increase of 34.5 per cent.

The news story states that "an analysis of Calgary Police Service data shows an 18.7-per-cent increase in vehicle thefts from 2021 to 2022, a figure slightly higher than the provincial number."

It adds the total number of auto thefts in the city last year was 5,916, noting that includes attempted thefts.
Not just a big-city issue
These thefts are on the rise across Alberta and northern communities are seeing a disproportion spike in stolen vehicles, according to a local media report.

It states that "Grande Prairie, Wood Buffalo, St. Albert and Cold Lake topped the list of the communities with the greatest number increase in stolen vehicles in the first six months this year, with Strathcona County, Lac La Biche, and Athabasca following close behind."

It adds "there could be many factors behind this surge in vehicle thefts, but why it has been more pronounced in the north isn't easily explained."

In Grande Prairie, auto thefts shot up 105 per cent in 2022 vs 2021, according to the report.

"Wood Buffalo experienced a similar jump in the first six months of 2023, with twice as many vehicles reported stolen vs the first half of 2022. During the same time, St. Albert has seen an 86 per cent increase."

As for the types of vehicles targeted by thieves, it's "truck, trucks, trucks," the story states.

"They dominate the top 10 list in Alberta for vehicles being stolen," it adds. "When you compare it to other regions in the country, Alberta has the highest theft rate of pickup trucks."
High recovery rate in Alberta
The EA report notes that Alberta had an 80 per cent recovery rate for stolen vehicles in 2022.

"While that's slightly lower than the previous few years, it's considerably higher than the rates in Ontario and Quebec, where the figures are below 50 per cent," it explains.

An EA spokesman said that is because with most auto thefts in Alberts, "once the criminals finish using the vehicle, they just discard it and police can recover it."

According to the RCMP, May, March and June have seen the most vehicle theft in Alberta. The force says 857 autos were stolen in May, 790 in March and 750 in June.

"Summers in Alberta are often a busy time, with everyone out and about enjoying the warm weather," the RCMP states. "With everyone spending more time outdoors, this can also lead to an increase in theft of, and from, vehicles."
Tips to avoid auto theft
The force provides these tips on how to cut down on auto theft.
Always lock your vehicle.
Never leave keys, garage door openers or personal identity information in your vehicle.
Ensure all valuables are removed or out of sight, especially electronics.
Do not leave your windows open when you walk away from your vehicle.
Park in well-lit areas. If you are unable to park in a locked garage, consider buying outdoor lights or a security camera.
The Edmonton Police Service (EPS) adds these tips.
Do not leave your vehicle unattended with the key in the ignition.
Do not hide a spare key in the vehicle as "thieves know all the hiding spots."
Buy a steering wheel locking device to deter thieves.
Install a remote car starter, allowing you to warm up your car without risk of theft.
According to the EPS, most built-in security systems in cars are inadequate.
"Thieves can break into and drive away with most models of vehicles in less than a minute. Research shows thieves favour certain models because they have found ways to steal them easily," the EPS states. "Many of these stolen vehicles will be used in other crimes and are often involved in police pursuits."
What to do if your vehicle is stolen
The EPS asks people to confirm the auto was stolen before calling police.

"In many cases, a caller has forgotten where they parked the vehicle or the vehicle was towed because it was illegally parked or involved in a civil dispute," it states.

If your vehicle was legitimately stolen, the first step is to call the non-emergency line of your local detachment to file a report.

"Be sure to report the vehicle as soon as you discover it is missing," the EPS adds. "It takes no time to steal a vehicle and strip it of its parts before it's shipped away, so timeliness in reporting is crucial to recovering your vehicle."
Stolen cars coming into Alberta
In September, EPS officers pulled over a Ferrari for a traffic violation. During their investigation they discovered it had been stolen from Ontario months earlier and "given a new fraudulent vehicle identification number and re-registered in Alberta," according to a media report.

A couple of days later, officers executed a search warrant and seized an additional Ferrari, which had also been stolen in Ontario and fraudulently re-registered in Alberta.

"The combined value of the two vehicles, a 2017 Ferrari 488 and a 2023 Ferrari F8 Tributo, is nearly $1 million," police stated.
Call us for assistance
If you are being investigated for stealing an auto you can be prosecuted under s.333.1 (1) of the Criminal Code. If the charge is handled as an indictable offence the maximum penalty is 10 years in prison. If the charge is handled as a summary conviction, you can be jailed for up to two years.

Either way, your liberty and reputation are at risk. Now is the time to consult with a member of our legal team to ensure that you understand your options as the case progresses. Those choices may include pleading guilty to a lesser charge to avoid incarceration. Contact us for a free consultation.