Organized criminal operations increasing across Alberta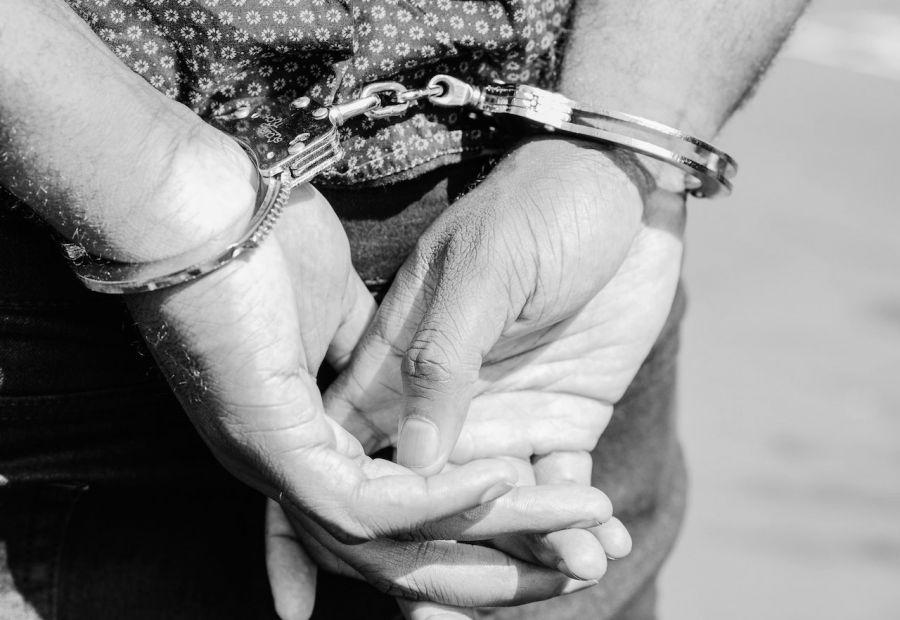 By Greg Dunn

Criminal organizations play a large role in illegal activities that occur in Alberta. According to the Alberta Law Enforcement Response Team (ALERT), more than 2,600 organized criminal operations operate in Canada, including many here in the province.

That number may seem large, but keep in mind that the Criminal Code defines a criminal organization as a group comprising three or more people in or outside Canada whose main purpose is to commit offences for financial benefit. It does not include a group that forms randomly for one offence.

Illicit drugs remain the top commodity for organized crime, says the RCMP. Criminal organizations are involved in all steps, starting with the precursors (ingredients), acquisition/importation, drug production, distribution and exportation. In Alberta, fentanyl trafficking is the dominant drug-related threat.

Organized crime groups are responsible for firearm trafficking, modifying guns, and acquiring magazines and ammunition. They also use dangerous weapons to maintain their operations.

Most vehicle theft is or done for the benefit of an organized criminal group, the RCMP says, noting that members have the technology to break into and start vehicles, replace their vehicle identification numbers and either resell or export them.
Human trafficking a lucrative source of income
Human trafficking for the purpose of sexual exploitation is controlled by criminal organizations. According to a media report, police services reported 511 human trafficking incidents in Canada, including 31 in Alberta in 2019. A justice ministry spokesman says human trafficking represents one of the fastest-growing crimes in Canada and the second-largest source of criminal income in the world.

Human trafficking encompasses various activities. According to the Alberta government, it takes three main forms: sexual exploitation, forced labour trafficking and trafficking in human organs or tissues. People of all ages, ethnicities and genders may fall victim to traffickers. They are then forced to work in sweatshop conditions or engage in sexual conduct against their will. The threat of violence traps them in a cycle of exploitation.
Anyone can belong to a criminal organization
Across Canada, criminal organizations include street gangs in large urban centres as well as outlaw motorcycle gangs across the country. But don't assume you can identify most members of organized gangs by their appearance, as many criminal organizations are made up of people who don't adhere to the stereotypes often associated with gangs. For example, they do not wear a particular colour or have matching clothing or tattoos. They realize gang-specific symbols can be used to identify their affiliation in a court case. They may also have a normal job to supplement their criminal activities.

When deciding if a person accused of a crime was acting for a criminal organization, the court may look for the following indicators:
Do they use a name, word, symbol or other representation that is associated with a criminal organization?
Do they frequently associate with other people who are known to belong to a criminal organization?
Do they receive any benefit from a criminal organization?
Did they engage in activities at the instruction of any of the persons who constitute the criminal organization?
Young people are drawn to organized crime
Criminal organizations need new members to survive. Some youth are drawn to organized crime for the money or the supposed glamour. For others, it is a sense of belonging, for protection or for other reasons. Young people are also victims of organized crime when friends, parents or adults around them are involved. Others fall victim to human trafficking.
ALERT focuses on organized crime
ALERT was formed in 2018 and includes members from the Alberta Sheriffs Branch, Calgary Police Service, Edmonton Police Service, Lethbridge Police Service, Medicine Hat Police Service and the Royal Canadian Mounted Police. Since 2018 the agency has made more than 1,100 arrests and laid more than 5,500 charges. During those arrests, ALERT members seized 386 firearms and $28.6 million from proceeds of crime.
Firearms deaths blamed on organized crime
According to an October news report, conflicts between criminal organization is leading to firearm deaths on Albertan streets. A police spokesman says that Edmonton and Calgary have seen the arrival of several drug trafficking gangs based in B.C.'s Lower Mainland, leading to an increase in deaths.

Of the 41 homicides committed in Edmonton in 2021, he says 16 were deemed to be gang-related. In the first 10 months of 2022, the story states there have been 24 declared homicides of which four were related to gangs and three to drugs. In both years, police were unable to determine if there was a gang or drug connection in several deaths.
Farm machinery targeted by gangs
A joint November operation involving police forces in Saskatchewan and Alberta resulted in the recovery of recovering more than 100 stolen vehicles, trailers, farming equipment and other machinery, according to a media report. The search warrants were part of a lengthy investigation into organized crime. The search warrants were executed at 17 locations, predominantly in Camrose, Alta., with 170 officers taking part.
Call Dunn & Associates
Anyone accused of a criminal offence should seek legal representation. That is especially true for anyone charged with working on behalf of a criminal organization because that connection will increase any penalty upon conviction. You deserve to be treated fairly by our judicial system and to be protected under the Charter of Rights and Freedoms. Book a free consultation and tell us the details of your case so we can advise you on your best options.