Police should not police themselves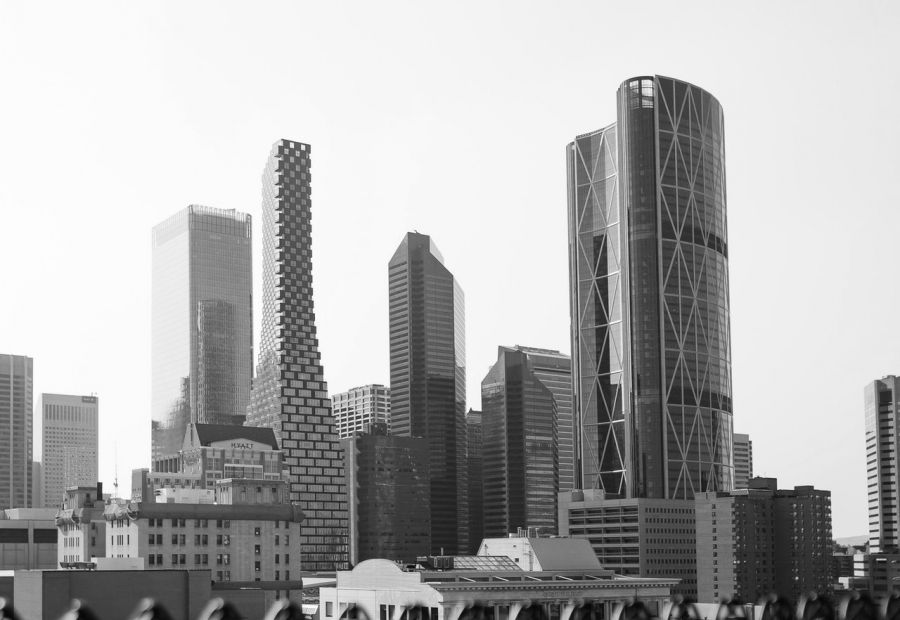 By Vincent Semenuk

Alberta needs a civilian board to oversee police forces in the province, so I am encouraged to see the province moving in that direction.

According to media reports, the justice department has awarded a $150,000 contract to consultants so they can study different models of independent police complaint oversight, with an end-of-June deadline to report back.

Whatever model is recommended will be better than what we have. Alberta is currently policed by a patchwork of city police services, the RCMP, Indigenous police organizations and provincial sheriffs. Any complaint of police misconduct is investigated by the same police body employing the officer in question.

How can someone investigating the actions of a peer be unbiased? The police are a close-knit fraternity with members looking out for each other. If there is a complaint about a police service member, any investigation of that incident needs to be handled by an unbiased third body, not fellow officers.

Examples abound in Alberta where officers seemed to have overstepped conduct guidelines, but any complaint was later dismissed by their own organization.
Innocent couple subjected to police raid
For example, in 2020 a couple living in a rented house just outside Calgary were shocked when police used a mechanical arm attached to an armoured vehicle to smash through their living room window before firing tear gas into the room during a no-knock raid on their home at dawn. They were suspected of operating a meth lab. No illegal drugs were found at the house, and the media reported the raid was based on erroneous information. The couple was released after four hours in custody and never charged.

Officers caused tens of thousands of dollars in damage to the premises, including broken windows, doors and siding. The landlord filed a complaint with the RCMP seeking compensation for $50,000. His lawsuit claims that at least one helicopter, two armoured vehicles, 10 police vehicles and more than 20 officers were involved in the raid.

The RCMP conducted an internal review and found that the officers' actions were "necessary, acceptable and effective based on the risk present at the time," according to media reports.

I suspect an independent civilian board may have reached a different conclusion.
Police dog badly injured unarmed suspect
In 2018, the RCMP officers were trying to arrest a man for a variety of offences near the Alberta/Saskatchewan border. After he started to run, a police dog was released, which took the unarmed man down. According to a news release from the Alberta Serious Incident Response Team (ASIRT), there was "somewhat of a melee, as the police dog, the man, and the two officers engaged in a struggle as the officers tried unsuccessfully to gain control of the man's hands … the dog can be seen biting and actively pulling on the man … after the man was successfully handcuffed, the police dog remained latched on to the man. The dog handler stood over the dog and attempted, unsuccessfully, to get it to release its grip. For approximately 50 seconds, the police dog continued to bite the man."

The suspect suffered serious bites to his abdomen, back and buttock deep enough to expose tissue and require several surgeries. He also suffered a fractured jaw. After an investigation, the Alberta Serious Incident Response Team found the officers acted appropriately, though it said the dog could have been better controlled.

Again, would an unbiased police board have reached that conclusion? I suspect not.
Police can use 'reasonably necessary' force
Section 26 of the Criminal Code clearly states that police officers are "justified in using as much force as is reasonably necessary" to prevent a crime or to arrest someone accused of committing a crime.

Since the circumstances are different in every incident, it is impossible to clearly define what is a "reasonably necessary" use of force. But again, that decision is best left to a civilian oversight board, not the police agency itself.
What is ASIRT?
Using the Police Act, the Alberta government established ASIRT as an agency that is supposed to be arm's-length from the government and is independent from police agencies. It is led by a civilian executive director who oversees civilian investigators and police officers seconded from various police agencies.

ASIRT is mandated to investigate Alberta police officers whose conduct causes serious injuries, death or led to serious allegations of police misconduct. The agency can lay criminal charges against a police officer if an investigation finds that a criminal offence was committed, but that rarely happens.

As noted before, ASIRT has been "hamstrung by chronic underfunding for years." The government cut ASIRT's funding by three per cent in the 2019-2020 fiscal year as part of a six-per-cent overall cut to the justice ministry.

According to a report in the Edmonton Journal, 352 serious incidents were referred to ASIRT between 2015 and 2020. Of those 352 incidents, the police watchdog recommended a charge 66 times, with Crown prosecutors taking up the case 25 times.
Albertans deserve better police oversight
Research shows that complaints against police are rarely frivolous or insincere. There are bad apples in every job. When lawyers make mistakes, we are investigated and may face discipline by the law society. Police forces are only accountable to themselves. Albertans deserve better oversight.
We can help with your criminal charges
The experienced lawyers at Dunn & Associates can advise and defend you at every step of the way in your legal battle, ensuring you get fair treatment before the law. Contact us for a free consultation or call 403-233-0443.