Rehabilitation should always trump vengeance in our judicial system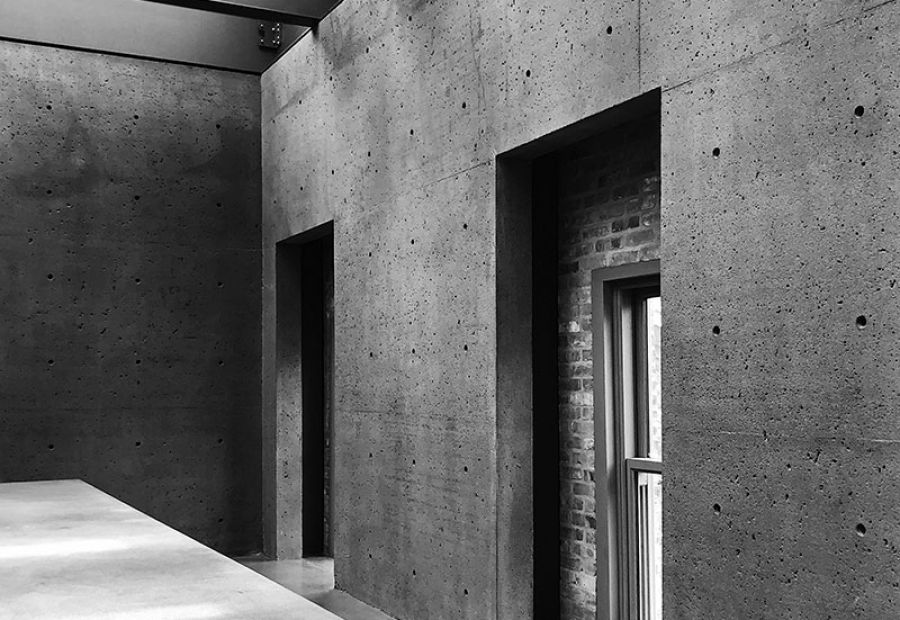 By Matthew Deshaye

We are bound by the law. Our system of justice has evolved over the years with the lofty ideal of maintaining order and serving the public good. As society changes, we must adapt to new realities, but we should never sway from the notion that a law lacking in fairness is not justice.

Recently it was reported that Service Alberta Minister Nate Glubish is considering legislation to deny dangerous criminals the right to legally change their names.

"We will take action in the spring to prevent dangerous offenders from legally changing their names," Glubish is quoted in a CBC report. "Violent, dangerous offenders should have to live with their names just as the survivors of violent crimes live with their trauma for the rest of their lives." 
A concern for public safety
Seemingly this response is motivated by a concern for public safety, but it could well be a case of political overreaction and overreach.

The minister spoke up after learning Leo Teskey, a man who is serving an indeterminate prison sentence as a dangerous offender, wants to legally change his name so he can live anonymously in the event that he is granted parole.

According to CBC, Teskey was convicted of shooting a police officer in the back of the head in 1988. In 1994 he assaulted a two-year-old boy and in 2000 he beat his landlord into a vegetative state, the CBC reports.

He was declared a dangerous offender in 2010 and is incarcerated in a maximum-security prison. Dangerous offenders serve an indeterminate sentence with no chance for parole for seven years. Reviews are then granted every two years.

These designations are reserved for Canada's most violent criminals and sexual predators. Only a handful of designations are granted each year and such applications are taken very seriously by our justice system.

The special status replaced the habitual offender and dangerous sexual offender classes in 1977. There is no set release date for a dangerous offender. They must prove to a parole board that they are rehabilitated and pose no future danger to the public before they can be freed. 

Canadian laws set out protections and principles for society and the public has the right to know about those responsible for criminal activity in any form. That is why we have an open court system. But as a society we must protect against unreasonable punishment.

According to the Criminal Code, "the main purpose of sentencing is to contribute to respect for the law and to a just, peaceful, and safe society by imposing fit sentences." 

The Code lists the following sentencing objectives:
denounce the unlawful conduct and harm to the victim;

deter (discourage) the offender and others from committing such crimes;

separate offenders from society when necessary;

assist in rehabilitating the offender;

provide reparations for harm done to the victim and the community; and

promote a sense of responsibility in offenders and acknowledgment of the harm done.

It should also be noted that s. 12 of the Canadian Charter of Rights and Freedoms states that "everyone has the right not to be subjected to any cruel and unusual treatment or punishment."

Heinous crimes can elicit a desire for vengeance. However, we should not lose sight of the possibility of rehabilitation.

According a John Howard Society study, "those who have completed their sentences and discharged their debt to society for criminal wrongdoing face significant discrimination in many areas because of their criminal records."

"Relief from the discrimination of a criminal record would allow individuals to pursue improved employment opportunities, to secure housing and to contribute more fully to their communities which would be a benefit to society more broadly," the report states. "There is clear evidence that supporting effective reintegration and reducing reoffending increases public safety. Maintaining barriers to employment, housing, and other important aspects of pro-social development jeopardizes public safety more than it protects it."
A chance to build a new life
Certainly, we must safeguard society from violent predators. At the same time, those who have proven they are rehabilitated and have served their sentence deserve a chance to build a new life.

A simple name change will not shield a convicted criminal from determined, prying eyes. One needs to only look at convicted serial killer Karla Homolka as an example.
Despite a name change and relocation, there are constant news reports about her whereabouts. A Facebook page was even set up to track her.

A dangerous offender who has been released from prison is going to be monitored by the state to some degree for the rest of their lives, no matter what name they go by. Legislation of the kind suggested by Glubish would be unjustly imposing additional punishment on those reformed criminals who strive to peacefully rejoin society without the stigma associated with their crime.

The other concern this issue raises is the potential for legislative abuse. If a law is introduced to restrict dangerous offenders from changing their names where does it end? Last year the government passed an amendment to the Vital Statistics Act that bars convicted sexual offenders from legally changing their name. What's next, violent offenders, then all criminal offences?

Rehabilitation is an important cornerstone of our justice system that needs to be respected and protected.


Contact Dunn and Associates Criminal Defence Lawyers
It is to your advantage to have experienced, knowledgeable counsel working in your defence. We can provide a free consultation and guide you through the legal process. Call us at 403-233-0443.