SafeRoads Alberta doubles down on its unfairness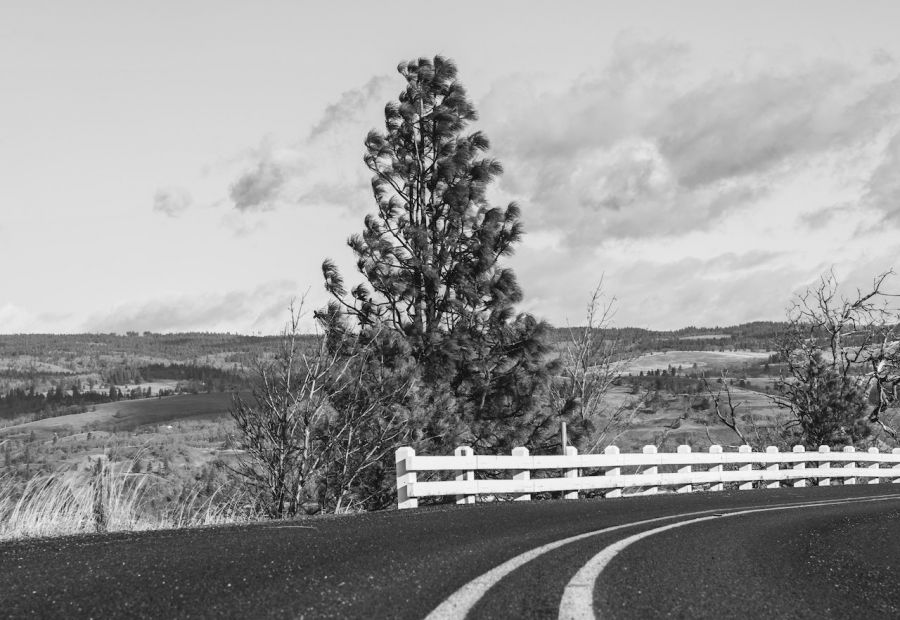 By Vince Semenuk

When an Alberta court finds a piece of legislation unfair to the public, it is commonly assumed the government will respond by bringing that law in line with the judiciary's wishes. Sadly, when it comes to a portion of the SafeRoads Alberta Regulation that a judge takes issue with, the province seems content to simply tinker with the legislation to justify an unfair process.

In July, the Court of King's Bench of Alberta heard the case of Smit v. Alberta Director of SafeRoads. Inge Smit was appealing a Notice of Administrative Penalty (NAP) issued against her in 2021 that disqualified her from driving in Alberta. She was also fined $1,200.

Smit appealed the NAP on four grounds, the first being: "Pursuant to sections 4(e)(iii) and 4(f)(iii) of the SafeRoads Alberts Regulation, the Director did not provide complete records to the recipient as required by section 12 of the Provincial Administrative Penalties Act (PAPA). The appellant ought to have been provided with the audio and video recordings from the police vehicle and, pursuant to s.2(c)(i) a record indicating the expiry date of the last annual maintenance performed on the device."

As s.2(h) of the SafeRoads legislation states, "the director shall provide the following to a recipient on receipt of an application for review … any other relevant records and representations of the officer who issued the notice of administrative penalty … that are in the opinion of the Director relevant and necessary (my emphasis) to determine the basis for issuing the notice of administrative penalty."
'This case is no exception'
The adjudicator seized on s.2(h) to deny her appeal, noting that "this section does not require any additional records that might be available, but only additional records that are in the opinion of the Director (of SafeRoads Alberta) relevant and necessary to determine the basis for the issuance of the NAP. In most cases, this function is fulfilled by the records required under Sections 2(a) and 2(b) of the Regulation, and I am satisfied that this case is no exception. I am not satisfied additional information, such as video and audio records from the RCMP interaction with the Recipient, should they even exist, would be required pursuant to Section 12 of PAPA."

In his ruling, Justice Nathan J. Whitling said Smit should have been given those recordings.

"The importance of video-recorded evidence has been emphasized in the administrative context … at the risk of relying on an overused cliché, if a picture is worth a thousand words, how many words is an appropriately described video worth?" he wrote.
Videos are 'highly reliable and objective'
Justice Whitling described such evidence as "highly reliable and objective. It is for this very reason that video recordings are regularly created by the police. Consequently, the 'public interest in getting at the truth' weighs heavily in favour of the production and use of any video or audio-recorded evidence that may be available to litigants like the Applicant."

Seemingly in response to his ruling, the government altered the SafeRoads legislation the next month. But instead of making it easier for the public to obtain video evidence as Justice Whitling directed, the legislation added an exception that makes it more difficult.

The additional wording in s.2.1(1) reads, "For greater certainty, notwithstanding section 2(h), the Director is not required to:

(a) provide photographs, video or audio recordings, or any transcript created from video or audio recordings, if any, to a recipient, or

(b) confirm whether or not any records exist except those provided by the Director under section 2."

The government is not adhering to the direction set down by the court. All this additional clause does is entrench unfair legislation and make it more difficult for those facing a NAP to find justice.
Fundamental rights are lost
While the Alberta government boasts that the SafeRoads process can deal with appeals in just 30 days, they are content to ignore the accused's fundamental right to a fair and full defence. The Charter of Rights and Freedoms does not apply in this administrative system. While you are free to argue Charter issues at your review, they will rarely, if ever, be successful.

Under Alberta's Immediate Roadside Sanctions (IRS) program, it does not matter if the police have grounds for a traffic stop or a reason to demand a breath sample. In addition, officers can demand a breath sample even after they have decided to charge someone with impaired driving and without providing them with access to counsel.

Since the SafeRoads legislation came into effect in December 2020, Alberta drivers have lost many of the procedural protections they once enjoyed while police have been given broader powers to penalize drivers without any supervision or oversight. As many have noted, the IRS regime makes the police officer the judge, jury and executioner at the side of the road.

If the penalty is disputed, the officer does not have to attend the hearing where an arbitrator decides whether the penalty should be upheld. There is no right of cross-examination. Officers will not be present at the appeal to answer any questions about their investigation. As well, everything they put in their reports is "deemed to be sworn under oath," meaning "true."

This is not how justice should be carried out in Canada. The right to the presumption of innocence and judicial process is in peril with the SafeRoads legislation in its current form.

As Justice Whitling wisely notes, "In conclusion, it is my view that the common law principles of fairness require the disclosure of any existing video or audio recordings to applicants seeking licence suspension reviews before SafeRoads Adjudicators, or advice that no such recordings exist. Such proceedings engage important interests, and turn upon individual responsibility for the commission of criminal conduct. Given that the use of such evidence aids in the search for truth, enhances the acceptability of administrative action, and costs little to produce, share, and review, its exclusion from SafeRoads adjudications is unfair."
Contact us for assistance
If you have been charged with driving under the influence of alcohol or cannabis or given an administrative penalty under the SafeRoads program, we can provide the legal advice you need. Whether it was a momentary lapse of judgment or you are being falsely accused, your freedom is our focus. Contact us for a free consultation.