​​The beginning stages of a criminal proceeding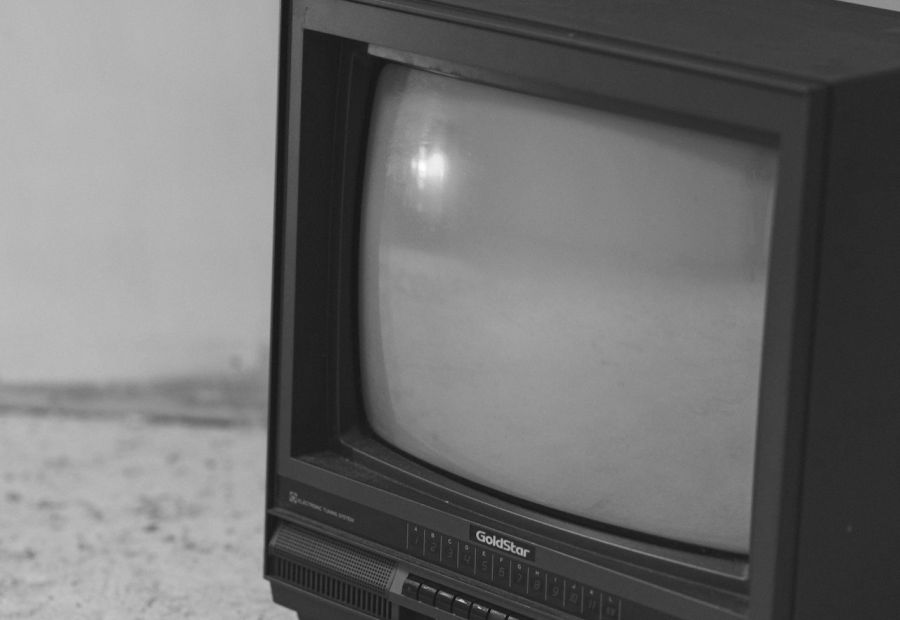 By Vince Semenuk

Most people have no first-hand experience with the criminal trial process. Their knowledge of what happens may be based on what they see on television. Since many legal shows are American-based, they are not reflective of what happens in a Canadian court.

If you or a family member were charged with a criminal offence in Alberta, here is a basic outline of what you can expect before trial. A criminal lawyer can guide you through the complex judicial process to ensure your rights are protected.
Your rights on arrest or detention
Before laying a charge, police must have reasonable and probable grounds to believe that a crime occurred and that you are responsible.

The moment you are detained or arrested, the police must advise immediately what you are being charged with, according to the s. 10(a) of the Charter, and they must advise you have the right to retain and instruct counsel without delay, according to the s. 10(b) of the Charter. If you don't have counsel, you can have the assistance of a legal aid lawyer or duty counsel.

The police must also warn you about your right to remain silent. You don't need to answer any questions. Everything you say can be used in court against you.

If an officer fails to inform you about any of these rights, your lawyer may be able to argue that your rights under the Canadian Charter of Rights and Freedoms were violated.

As discussed in a recent blog post, Alberta is hiring additional Crown prosecutors who will screen criminal charges before they are laid by police. The prosecutor will recommend if the charges should proceed, based on the likelihood of conviction and whether pursuing charges is in the public interest.
Judicial interim release
Once charges have been laid, there are two ways you could be released by the police without a bail hearing, depending on the type and seriousness of the offence. You could sign a promise to appear, which includes a court location and date. Or you could sign an undertaking, which contains conditions you agree to comply with as part of your release from custody. It will also indicate the date and the location of your first appearance.

If police keep you in custody, you are entitled to have your matter heard by a justice of the peace or a judge, which must be held within 24 hours or as soon as a justice is available. With most charges, the onus is on the Crown prosecutor to show why they think you should not be released. The three primary reasons would be:
it is likely you won't show up to court if you are released;
your release poses a safety risk to the public; or
your release will bring disrepute to the justice system.
Bail may come with conditions. A common condition is to not have contact and not communicate with some people. These people can include the complainant and the co-accused. Sometimes, if the offence is related to alcohol or drugs, you will need to abstain from these substances. It is also common to not be allowed to carry any firearms.

Sometimes, you will be released and will not be required to pledge money. For serious offences, there will need someone to supervise you during the time you are on bail to ensure you are abiding by the conditions set down. This person is called a surety. You can also be ordered to live at a specific address, follow the rules for a home arrest, or obey a curfew (stay at home during specific hours).

If you don't abide by the bail conditions, you can be arrested and charged with a criminal offence of failing to comply with bail.
You will be fingerprinted
Fingerprints are required whenever a criminal charge is laid and often arrangements can be made to visit a police detachment and provide them before the date listed on your promise to appear. If you fail to attend, you will be likely charged with a further offence of failing to appear for identification purposes. When the case is finished, and if you are not convicted of the offence, you can ask the police to destroy your fingerprint records and photos.
Obtain disclosure
Every person arrested in Canada has the right to disclosure from the Crown. This is a package of information that includes investigator's notes, videos, audios, witness statements, photos, recordings and other evidence gathered by police during their investigation. It is essential to note that the Crown has to disclose inculpatory and exculpatory information.

A request should be done to the respective Crown's office to receive a disclosure package. This can include Specialized Prosecution, Provincial Crown's office and Public Prosecution Service of Canada.

A lawyer will request disclosure for you. The disclosure process can take time. Depending on the volume of the disclosure, sometimes can take months to receive the full disclosure. You will not be required to enter a plea until the disclosure is complete.
Court appearances
You or your lawyer must attend the first court appearance and all subsequent court appearances. If you fail to attend, it may result in a warrant for your arrest. It will also result in a further offence, fail to appear. Make sure you retain a lawyer if you are unable to attend court.

Upon retaining a lawyer, they will ask you to sign a document called "designation of counsel", which allows them to attend court on your behalf. A designation of counsel must be filed with the court.

The first appearance is not the time to give evidence or discuss any legal issues. On the first appearance, the matter is usually adjourned for some weeks to receive disclosure.

After disclosure is provided to the defence, counsel will review it and assess the strength of the Crown's case. They will then discuss the disclosure with you.
Resolution
The matters against you may be resolvable.

In fact, the majority of the cases in Canada never go to trial. They are resolved by way of a guilty plea to the charges laid or a guilty plea to a lesser offence, which will result in a criminal record.

They can also be resolved through alternative measures program (AMP), Mental Health Diversion (MHD), and Peace Bond, where the accused must complete a program or abide by some conditions during a period of time. These options will not lead to a criminal record.
Trial
In some circumstances, the matters cannot be resolved, or you are not of the view you should resolve. As a result, a trial date will be set.

The Crown must prove beyond a reasonable doubt that you committed an offence and show proof for every element of the crime. The onus is not on you; you are considered innocent until proven guilty.

At trial, the Crown will present their case and call their witnesses. Once the prosecutor has finished asking questions from a witness, your counsel will cross-examine the witness. The Crown can re-examine a witness if any matter has arisen during the cross-examination.

If the Crown fails to present enough evidence, your lawyer can ask the judge to dismiss the criminal charges against you. If the charges are dismissed against you, you will be acquitted of all charges and your defence attorney doesn't need to present any evidence in your defence.

If the Crown is able to present enough evidence to prove your guilt, your counsel will need to introduce evidence to defend your case. Your defence lawyer will call witnesses and present evidence. When defence counsel finishes asking questions to their witnesses, the prosecutor has the opportunity to cross-examine them. The defence can also re-examine them if necessary.

According to R. v. S. (W. D.), the Supreme Court of Canada established that a trial is not a contest of credibility between the complainant and the accused and set out a three-step approach to be used by trial judges in assessing the reliability and credibility of the evidence. The trier of the fact will have to consider all the evidence and it must consider whether it was left with any reasonable doubt. In R. v. Ryon, the Alberta Court of Appeal clarified the W.D. test, which was further elucidated by the same Court, in R. v. Archuil. These are the principles articulated in W.D., Ryon and Archuil:
(i) The burden to prove each element of the offence remains with the Crown throughout and never shifts to the accused.
(ii) If the court believes the accused's evidence or other exculpatory evidence on the elements of the offence that must be proved by the Crown, it must acquit.
(iii) Even if a judge or jury does not believe the accused, or other exculpatory evidence on the elements of the offence, but are left with a reasonable doubt by such evidence, they must acquit.
(iv) If the evidence of the accused, or other exculpatory evidence, does not raise a reasonable doubt, judges must assess whether the evidence they do accept proves beyond a reasonable doubt each element of the offence that must be proved by the Crown.
At the end of the trial, Crown and defence will make closing submissions to the judge. Submission is a summary of the case presented in court, in order to convince the judge to decide in their favour.

Only the judge or the jury can decide if you are guilty or not guilty.
Preliminary inquiry
Preliminary inquiries occur before the trial for indictable offences that are punishable by 14 years or more of imprisonment if you have chosen to have your trial in the Court of King's Bench. The Crown or the defence can request a preliminary hearing.

The preliminary inquiry gives the accused a chance to hear the Crown's evidence. The Crown must show that there is sufficient evidence to justify proceedings to trial in the Court of King's Bench; however, the prosecutor doesn't have to prove your guilt beyond a reasonable doubt at this phase.

R. v. Arcuri sets the test for committal: "whether or not there is any evidence upon which a reasonable jury properly instructed could return a verdict of guilty", and the analysis requires the judge to decide whether "there is admissible evidence which could, if it were believed, result in a conviction," which is established in United States of America v. Shephard.

If the Court agrees there is sufficient evidence to move ahead, you will be "committed to stand trial" and a trial date will be set.
Contact us for assistance
As a full-service criminal defence law firm, Dunn & Associates provides skilled legal counsel for a wide range of charges at a fair price. We work with clients at all stages of the criminal process, including the steps described above as well as trials and appeals. Contact us for a free consultation or call us at 403-233-0443.