The Charter and courts demand trials must be completed in a 'reasonable' time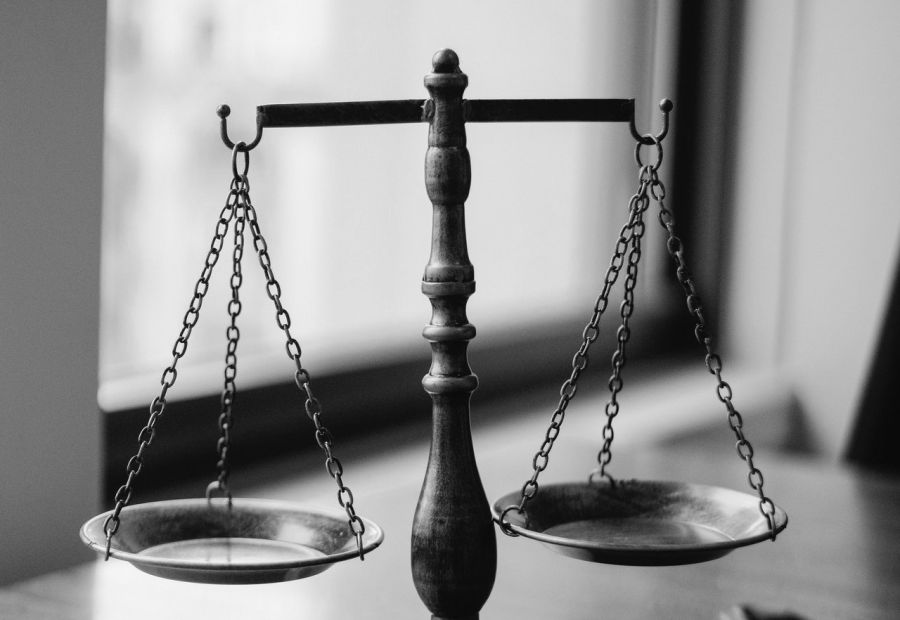 By Vincent Semenuk

Not only is everyone in Canada innocent until proven guilty, courts have to reach that verdict and decide on sentencing in a reasonable amount of time. That is not happening in our justice system at present on a routine basis, which opens up a possible defence for many people facing charges.

Section 11(b) of the Canadian Charter of Rights and Freedoms states that anyone charged with a crime "has the right to be tried in a reasonable time." That provision protects the accused given that long criminal trials can put one's life on hold, or worse, an accused could be held in custody until the matter concludes. However, it is also in society's best interests to conclude trial in a reasonable period of time because complainants and their families are also left waiting for a final decision.

If an accused person's trial is not wrapped up in a reasonable time, a "stay of proceedings" is issued, which means that the prosecution will no longer continue. As a result, there will not be any findings of guilt for any of the offences the accused once faced.

The Supreme Court of Canada has determined what is a 'reasonable period of time'.

In 2016, the Supreme Court determined this issue in what has become known as the Jordan decision. The Court decided that trials conducted at the Provincial Court level must conclude within 18 months, and within 30 months at the Superior Court level, but for exceptional circumstances. In essence, Jordan tells judges to "presume" that anything longer is "unreasonable," unless there is something unusual to justify it.
The relevant time period starts from the date that a person is charged and ends with the conclusion of sentencing. If the courts go over those 18 or 30-month limits, defence lawyers can file what is called a Jordan application, asking that the case be stayed.
Jordan decisions in Alberta
According to information from the provincial government, 351 Jordan applications were filed in Alberta courts between Oct. 25, 2016 and Sept. 30, 2021. As of April 11:
17 are pending
103 were dismissed by the court
38 were granted (with two being appealed by the Crown)
59 were abandoned by the defence
56 were proactively stayed by the Crown on the basis that they would not survive the Jordan application
78 were resolved unrelated to Jordan
I suspect there will be many more Jordan applications in the near future. According to a March 2022 media report, "Alberta has thousands of cases at risk of being tossed because of unreasonable delay."
It notes that in Alberta's provincial court system alone, there were "more than 3,000 cases beyond the 18-month threshold as of Dec. 31, 2021, according to numbers provided by the Alberta Crown Attorneys' Association."
Number of Jordan applications sure to rise
The story also quotes Alberta Justice Minister Tyler Shandro as saying that "we don't have any Jordan situations right now … and typically Alberta has been a lot better than other provinces in making sure we don't get to a 30-month window."

I question the minister's statements. Because of the lockdown brought on by COVID-19, Alberta has seen a series of court shutdowns. That meant that trials for people out of custody did not go ahead as scheduled, instead being adjourned for months down the road. In Calgary Provincial Court, low-complexity cases such as shoplifting or low-level assaults were postponed for up to 12 months.

The situation was even worse for rural courts, such as in Drumheller or Siksika Nation, that only sit once a week. In those courts the delay was already more than a year. In response, Crown prosecutors started to triage matters, meaning that they dismissed minor charges or offer plea deals that would otherwise not be given.

The Court of Queen's Bench, which hears the most serious charges, is in a real bind. If a jury trial is planned they have to allocate at least five days for that, and there is only so much court time available. Even if they can plan for a trial with the 30-month limit, complications can arise that cause delays. And suddenly they are outside the Jordan limit.
Other forms of unreasonable delays
The public, and apparently our Justice Minister, need to know that Jordan is a real thing. If your matter takes longer than 18 months in Provincial Court, or more than 30 in a Queen's Bench court, you have an added defence under Section 11(b) of the Charter.

And even if you fall under those 18 and 30-month limits, you still might be able to make the argument that your trial has been unreasonably delayed. For example, if you have been under house arrest for 16 months for a Provincial Court matter, your defence lawyer can argue that's prejudice, and ask that your case be stayed.
Why you need our help
The experienced lawyers at Dunn & Associates are well versed in the Jordan decision and with making Jordan applications. With any criminal matter we will work to ensure that your case in completed in a reasonable time. If that does not happen, you may have grounds for a stay. We can advise and defend you at every step of the way in your legal battle, ensuring you get fair treatment before the law. Contact us for a free consultation or call 403-233-0443.