Violent crimes are eroding public confidence in police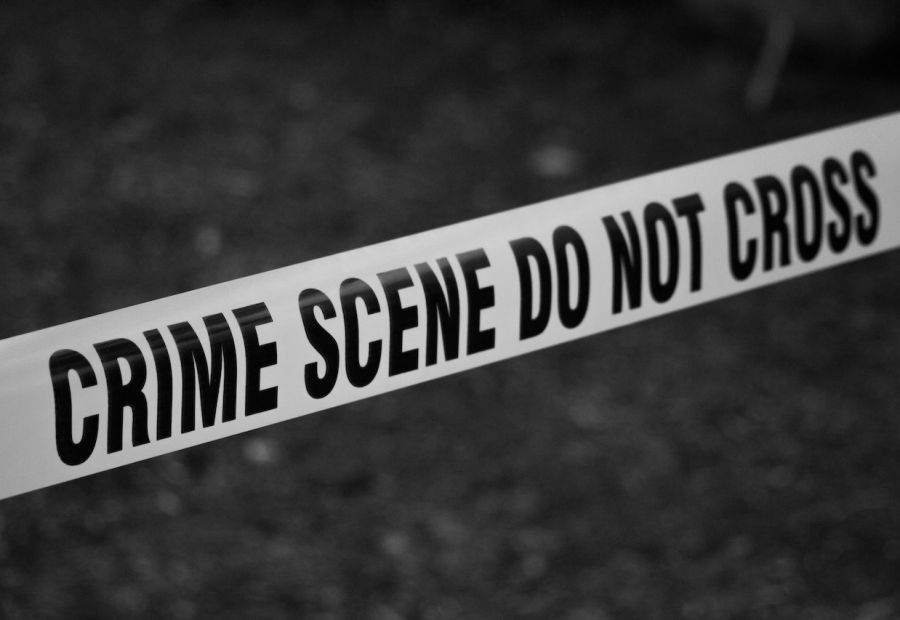 By Matt Deshaye

Violent crime is a concern for people living in large urban centres and Calgarians are losing faith in their police force when it comes to responding to it.

That was a key finding in a report released late last year by the Calgary Police Commission. Another important observation is that the public demands more accountability. Only 63 per cent of respondents felt the Calgary Police Service takes responsibility for its actions and the actions of its officers.

"A lot of work is underway to address the concerns of Calgarians, but the complexity of problems like systemic racism and needed police reform have made these changes slower than any of us wanted," said Commission Chair Shawn Cornett.
Highlights from the report include:
agreement that Calgary is a safe place to live dropped from 94 per cent to 85 per cent;
satisfaction with the Service dropped from 93 per cent to 85 per cent;
residents' trust in police dropped from 85 per cent to 77 per cent;
agreement that officers handle incidents involving people in crisis effectively dropped from 81 per cent to 68 per cent;
more than 70 per cent of respondents said reforming how police misconduct is addressed and how officers respond to people in crisis should be a high priority;
Calgarians that rate officers as "professional" dropped from 85 per cent to 79 per cent;
more than half of respondents did not believe that the Service is adequately staffed.
"The survey also confirms what we already knew – Calgarians want some real changes," said Cornett. "We are committed to working with the Service to make these changes happen."
Mental health issues and addiction lead to crime
Public safety is also a concern in Alberta's capital. According to a media report, "It is becoming more common in downtown Edmonton for storefronts to be smashed with bricks and pedestrians to be accosted or assaulted, sometimes fatally."

A spokesperson for Edmonton's Downtown Recovery Coalition adds that "Edmonton is not an anomaly, it's cities across North America (that) are struggling with the impacts of the pandemic on their downtown cores. There's been a heightened safety issue that Edmonton's been addressing just in terms of houselessness and mental health and addictions."

Another 2022 story in the Edmonton Journal notes that "the number of violent crimes in the downtown area went up 11 per cent from 2020 to 2021, and that so far this year police have recorded 549 LRT and transit centre disturbances, including 130 violent incidents and 42 weapons complaints."
Sheriffs supplement police officers
In response to concerns about crime, the provincial government launched pilot projects in February to deploy sheriffs in the province's largest cities. In the capital, they will work alongside Edmonton police officers and in conjunction with the Healthy Streets Operations Centre, a community safety hub established by the city and police to deal with crime and disorder.

Additional sheriffs were sent to Calgary last month. According to a provincial press release, "a 12-week pilot partnership between the Alberta Sheriffs and the Calgary Police Service will … help deter and respond to crime and social disorder."

The announcement adds that "this initiative increases public safety by putting more eyes and ears in neighbourhoods where they're needed and creates a more visible officer presence that will help deter crime while connecting vulnerable Albertans to the supports they need."

Some question the motives for sending sheriffs into Alberta's two largest cities. According to a media report, a Mount Royal University policy studies professor says the use of provincial sheriffs to back up police "might be political posturing before Albertans head to the polls this May … these days, you have to read just about everything that's happening with the provincial government with a view to the election."
What is a sheriff?
There are five types of sheriffs in Alberta. According to the provincial government, their primary responsibilities include:
transporting inmates and ensuring the safety of those in courthouses and at the legislature;
monitoring surveillance equipment and informing response agencies of emergencies;
gathering evidence of criminal activity and investigating specific property-related complaints;
enforcing traffic safety laws, investigating collisions and conducting commercial vehicle inspections; and
enforcing wildlife and fisheries regulations.
It is important to note that sheriffs are peace officers, not police officers. They undergo a 15-week training program followed by nine months of field training involving emergency vehicle operation, firearms, tactical communications and de-escalation techniques.

The sheriffs participating in the Edmonton and Calgary pilot projects are armed but are not wearing body-worn cameras. That concerns a justice studies professor at Mount Royal University, who points out that sheriffs do not receive extensive training when it comes to use-of-force training, particularly deadly use-of-force training.

"That's probably why the minister said the sheriff's job is not an enforcement job per se. It's going to be more of a support job and aiding job in terms of directing people to resources and things like that," he said, according to a media report.

The report adds that if the use of force is necessary, the professor expects a police officer would step in to provide that.
Robbery is an urban crime
According to Statistics Canada, robberies are predominately an urban crime, with three times as many reported in cities versus rural areas. Those who perpetrate robberies typically target strangers, the report notes, and are most often perpetrated in the street or another public area or in a commercial building.

"Since there are usually fewer strangers in rural areas, crimes involving a stranger are far less common than in urban areas," the StatsCan report states. "In addition, crimes in rural areas are most often perpetrated in a private dwelling, rather than in a public or commercial setting. These characteristics may account in part for the lower incidence of robberies in rural areas."
Violent crime definition
Although the Criminal Code does not provide a firm definition for a "violent crime," Statistics Canada does. For the purposes of producing crime statistics, StatsCan describes violent crime as "the use or threatened use of violence against a person, including homicide, attempted murder, assault, sexual assault and robbery."

Another StatsCan webpage notes that the agency tracks 11 specific crimes against people. They are: homicide, attempted murder, robbery, sexual assault, offences in relation to sexual services other sexual offences, major assault, common assault, uttering threats, criminal harassment and "other crimes against persons.
Call us for assistance
If you have been accused of a criminal offence, especially a violent crime, you should seek legal representation. That will ensure you are treated fairly by our judicial system and that your rights guaranteed by the Canadian Charter of Rights and Freedoms are protected. Book a free consultation and tell us the details of your case, so we can advise you on your best options.