Why bail is a critical part of the judicial process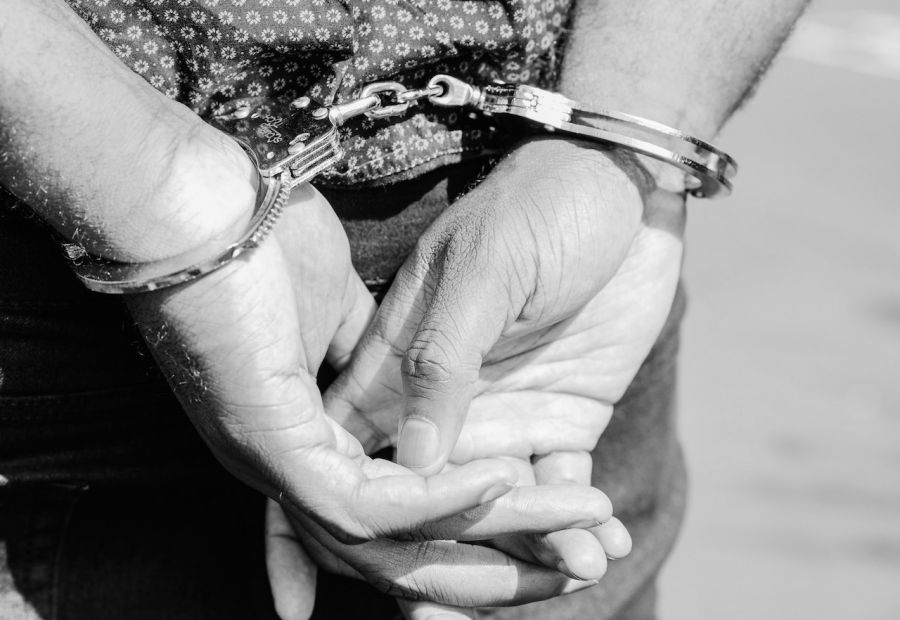 By Matt DeShaye

The term "bail" has been used frequently in news reports lately. In mid-July, Alberta resident Pat King was granted bail after spending five months in jail. He was a key figure in the Freedom Convoy that brought Ottawa to a standstill in early 2022. Also in mid-July, a judge denied bail for the fourth man charged with conspiracy to commit murder at a border blockade in Coutts, Alta. Three other men charged in relation to that event were previously denied bail.

In June, Freedom Convoy leader Tamara Lich was arrested in Medicine Hat, Alta., for allegedly breaching her bail conditions. She was brought back to Ontario, where a court denied her release, ordering that she must remain in custody to await trial on criminal charges related to the Ottawa protest. Then in late July, Lich was released on bail again, with a judge ruling that several errors of law had been made when her bail had been revoked.

While most people have some understanding about bail, they may not fully understand what it means and why it is such a crucial part of our justice system.
What is bail?
The formal name for bail is "judicial interim release." Any person in Canada charged with a criminal offence can either be released into the community to await trial or be detained pending trial. The court weighs many factors in deciding whether to grant this release. Those include your liberty interest, the protection of the community including victims or witnesses, society's interest in ensuring you attend court and the public perception of the criminal justice process.

The right not to be denied reasonable bail without just cause is enshrined in section 11(e) of the Canadian Charter of Rights and Freedoms. If you have been placed in custody, provisions in the Criminal Code state you are entitled to a bail hearing within 24 hours of being arrested or "as soon as possible" if a justice is not immediately available.

Keep in mind that anyone accused of a crime is presumed innocent until proven guilty. A Justice Department document notes that the Supreme Court of Canada has ruled that "the release of accused persons is the cardinal rule and detention, the exception. To automatically order detention would be contrary to the 'basic entitlement to be granted reasonable bail unless there is just cause to do otherwise.'"
Bail often comes with conditions
In granting bail, a judge can stipulate the accused's responsibilities while on release. Common conditions are to abstain from drugs or alcohol and not to have contact with the complainant. The accused may be expected to post a cash bond or the court could ask for a surety to monitor them during their release.
In King's case, the judge imposed 12 conditions on his release. They included:
to reside with a surety in Alberta and to be in employment under a surety;
to have no contact or communication with other Freedom Convoy leaders and stakeholders;
no protesting in relation to the COVID-19 pandemic or the Freedom Convoy;
no social media activity and he must deactivate his website, Facebook page and other social media accounts within 48 hours;
to abide by a curfew of 10 p.m. to 6 a.m., unless he is with sureties;
he must post a $25,000 cash bond; and
no possession of weapons or ammunition.
In Lich's case, she was released on bail in March on conditions that included that she stay off social media and cannot be in contact with other convoy leaders unless she was in the presence of their legal counsel. In June, Lich attended a gala in Toronto where she accepted a "Freedom Award" and was photographed with another leader of the convoy.

At her second bail hearing, her lawyer argued that any contact between them was brief. He also noted that lawyers who are to represent her in a civil lawsuit were at the event. The judge disagreed, ruling that it was "absolutely ridiculous" to think the bail condition of having no contact with other organizers could be overlooked because there were lawyers at the same event.
What is a surety?
A surety essentially takes responsibility for someone on bail, making sure you show up for court appearances and abide by your conditions. A surety is usually a close friend or a family member, who is over 18, a Canadian citizen or landed immigrant, and must not have been involved in the crime you were charged with. It is preferred that the surety does not have a criminal record but minor charges or those from a long in the past may be overlooked.

If a surety asks the court to be removed from their responsibility, you would be taken into custody.
What happens during a bail hearing?
Although bail is federally regulated, each province or territory has its own administration policies. Bail hearings can take place in person, by videoconference or by telephone. They can be presided over by a justice of the peace or a provincial court judge.

A bail hearing is not a trial. There is no determination made about your innocence or guilt although some facts of the case will be entered into the record. If the Crown prosecutor opposes the release they will be given the opportunity to present evidence to explain why. Reasons may include that you violated bail in the past or there are indications you will not return for trial. Breaching any bail condition is a crime, punishable by a maximum sentence of two years in jail.
Have us represent you at your bail hearing
Generally speaking, there is only one chance at bail. Errors at the bail hearing stage can have repercussions throughout your case. Don't take that chance. Our lawyers will work on your behalf to ensure that what happens at the bail hearing benefits you in the long term. Contact us today to defend you in court.